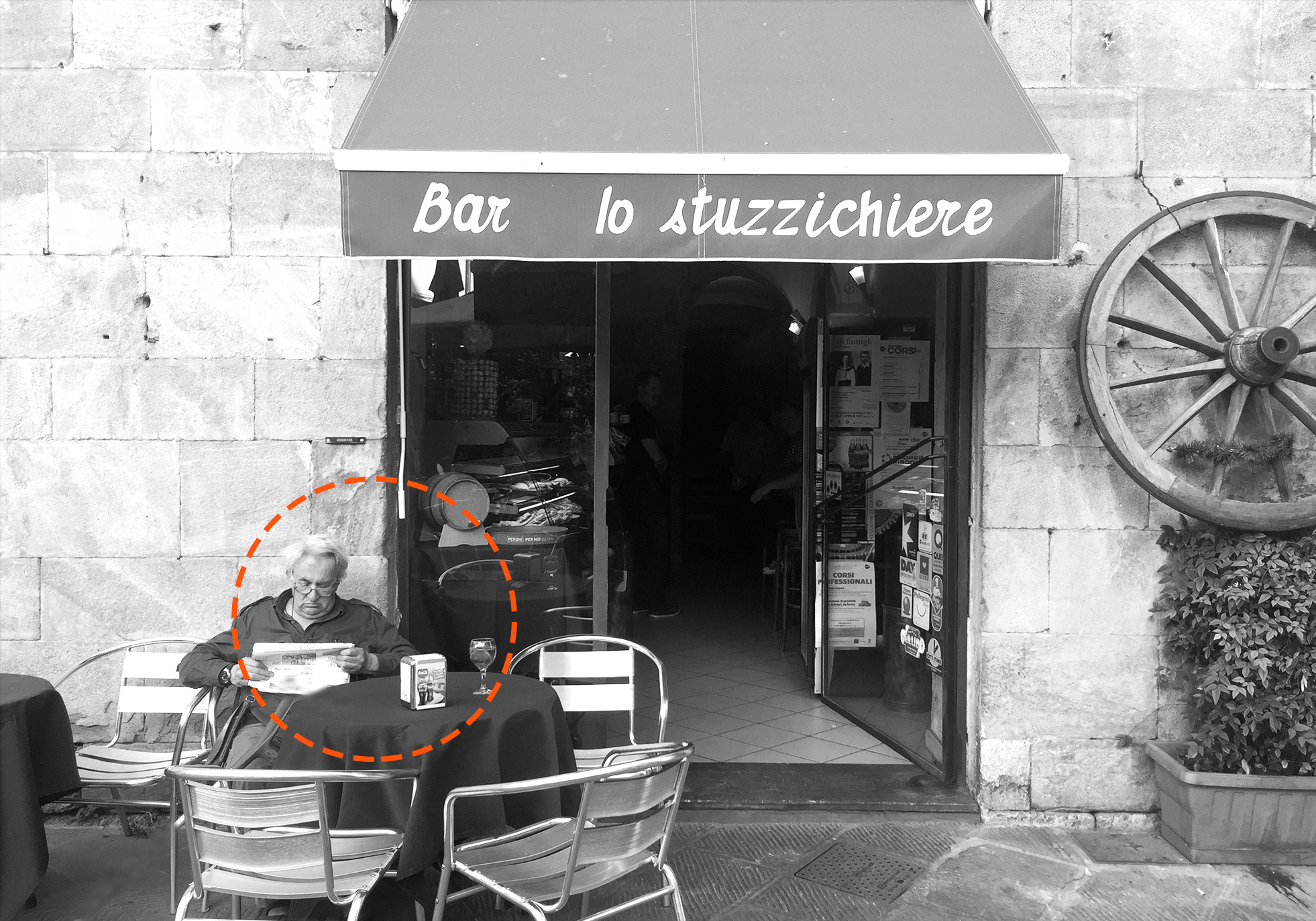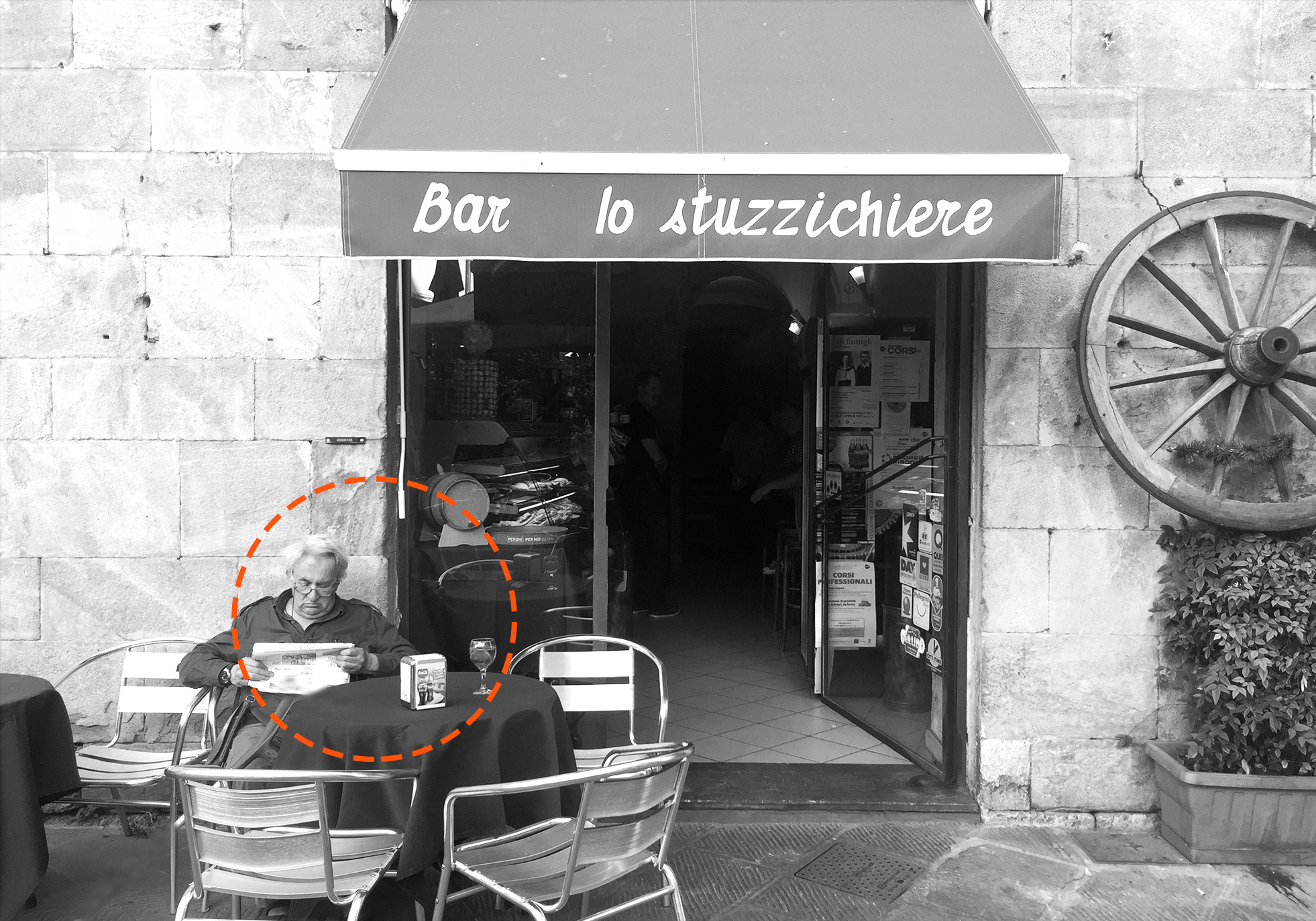 One day that'll be me, spending my day reading the paper at the bar in the Italian village where I'll be living with my family, my ruffled white hair, and my daily negroni (see below). Until then, I'll be busy wherever I am as a super-curious, hands-on Creative Director. I've always loved diving into the process of creating new things regardless of the discipline. That has led to creating work for brands big and small at large agencies, small boutiques, agencies I started, with cross-disciplinary teams, and, often, purely for fun. In addition to the stuff I do for work I've designed award-winning sports gear, founded an international cycling and travel brand, designed a magazine, made the first-ever HTML banner for Amazon.com, and developed the recipe for the best negroni cocktail in the world (see below).


MONDAY & PARTNERS
Partner, Creative Director
IDEA VILLAGE
Startup Mentor
TWITTER
Creative Director
JOHN MCNEIL STUDIO
Creative Director
GAWKER MEDIA
Creative Director
MCCANN ERICKSON
Vice President, Group Creative Director
PUBLICIS LONDON
Associate Creative Director
MILLER/HUBER
Associate Creative Director
LEFTFIELD (JWT)
Art Director


215 McCann
Aptiv
Amazon
The Atlantic
BBDO
BMW
The British Army
CA Technologies
Car & Driver
Cloudflare
Duncan/Channon
Esquire (Magazine)
Foote Cone and Belding
HBO
Hitachi
Hotmail
HP
L'Oreal
Mercedes-Benz
The National Lottery (UK)
Microsoft
Ray-Ban
Renault
Road & Track
Sun Microsystems
Team Detroit
Transport for London
Wells Fargo
The Best Negroni in the World


Ok, so believe me when I say I've put in the work. The 10,000 hours. And I can present to you now, with absolute confidence, the recipe for creating the best negroni you've ever had in your life. It's all about the ingredients. There are only three and you can use them in a million other drinks so they're handy to have around. Maybe contrary to popular thinking, fancy (expensive) vermouth doesn't make a better negroni. Garbage, corner-store vermouth isn't good either but the expensive stuff is always too syrupy, too sweet, too thick—too fussy. It's form over function. It looks thick and expensive (which it is) but it loses the negroni plot. It loses that easy-drinking, refreshing, clean tasting, summer in Torino, Slim Aarons in Amalfi, linen shirt vibe. The negroni should go perfectly with that bowl of salty potato chips you get at every bar in Italy. Done right, it's the perfect drink when it's hot and when it's cold. I could go on. But this is what's important: like most Italian recipes: simplicity and quality are all you need. And don't get me started on the gin...
1 part London dry gin (1.5oz)
(Like the vermouth, this shouldn't be fussy, crafty, flavored, or juniper-y. Get the best London dry gin you can buy for $20-$26. I go with City of London Dry Gin)
1 part Dolin sweet vermouth (1.5oz)
(Probably around $16 for a bottle. There really is no substitute.)
1 part Campari (1.5oz)
(No other bitter aperitivos live up to the original.)
Pour in a glass over lots of ice cubes and stir longer than you think you need to - get it nice and cold. At least 20 seconds.
Add an orange peel or wedge if you're feeling fancy.