A partnership between two great brands creates a first-ever content series to launch a new model.
BMW
Destination Un4gettable
Agency: Monday and Partners
Role: Creative Director


I love magazines so getting to work with one of the great ones was a hoot. One of the special brand projects I ran for the Hearst Men's Group (specifically Road & Track here) was this first-of-its-kind car launch partnership/content experience to introduce the all new BMW 4-Series to North America. We'd give the country a first-ever look at the much-talked-about, never-before-seen 4-Series through this immersive project that featured some serious (and skeptical) BMW enthusiasts, some gear-head personalities and professional BMW drivers. Armed with scavenger hunt-style instructions and the keys to one of these badboys we turned them loose on a road trip down the East Coast.




Episodes
The series consisted of 4 episodes plus some bonus content. Here are a couple:


Product Development
Crazy as it sounds, this was Road & Track's first foray into branded video content. So, in addition to creating the content, I worked with the computer nerds to create the home for branded video content at roadandtrack.com.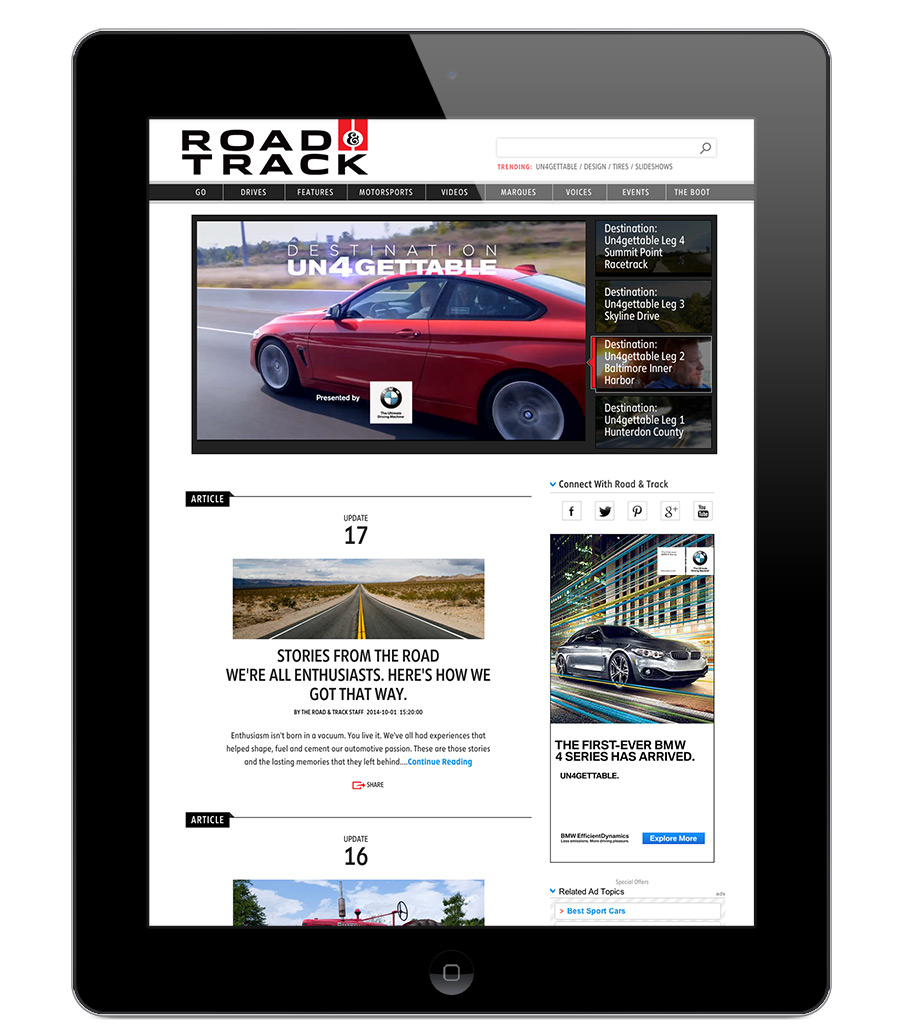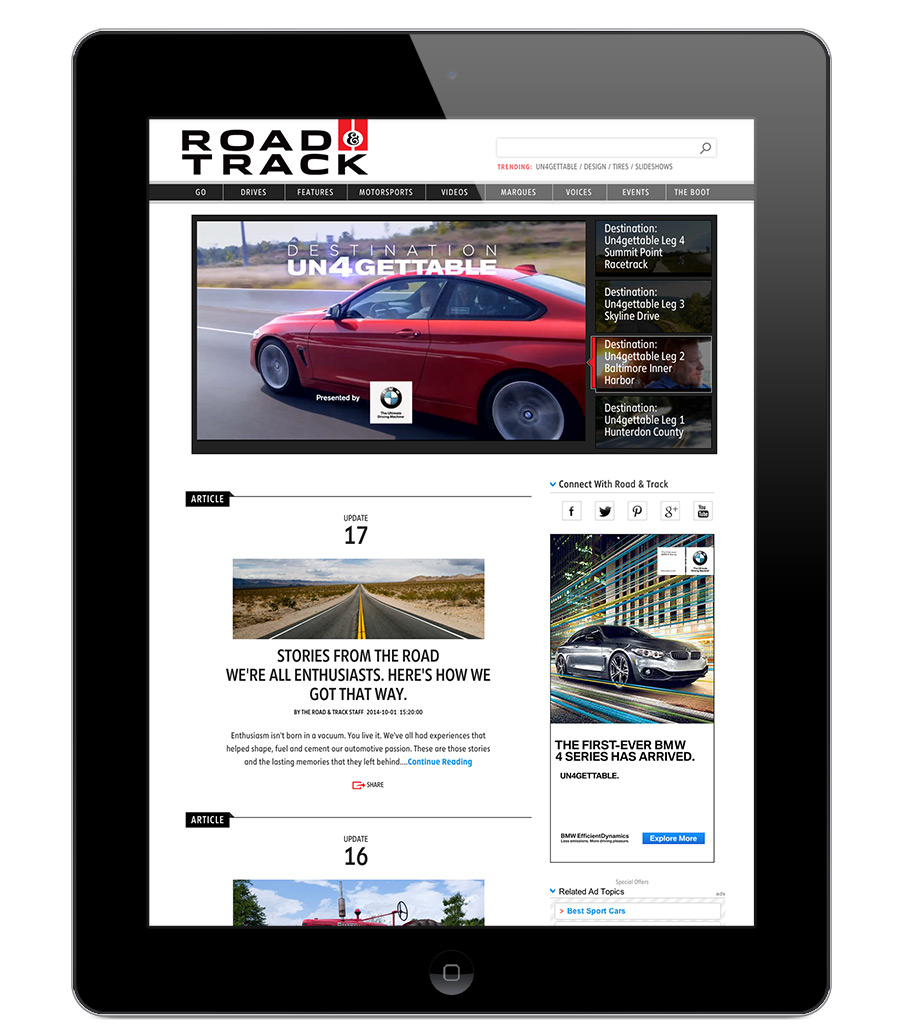 Print Advertising
And since Road & Track is a magazine, we made custom print to promote the series.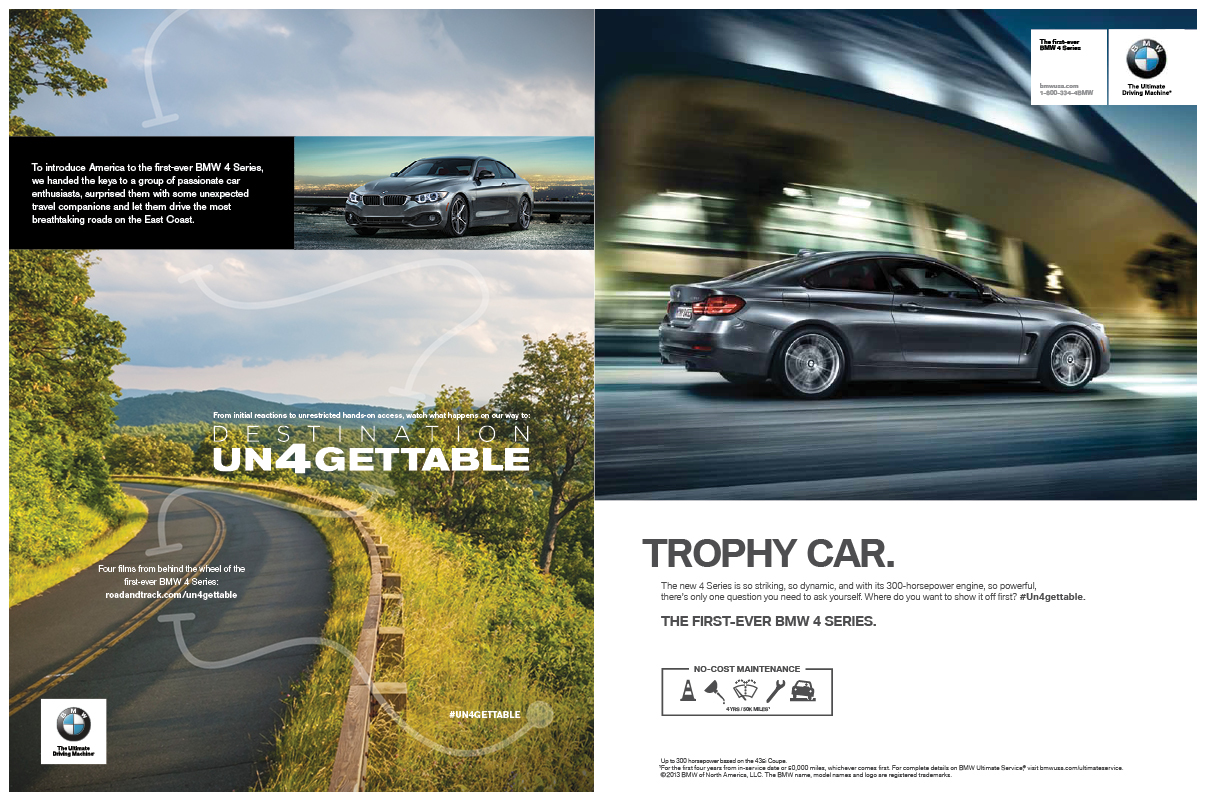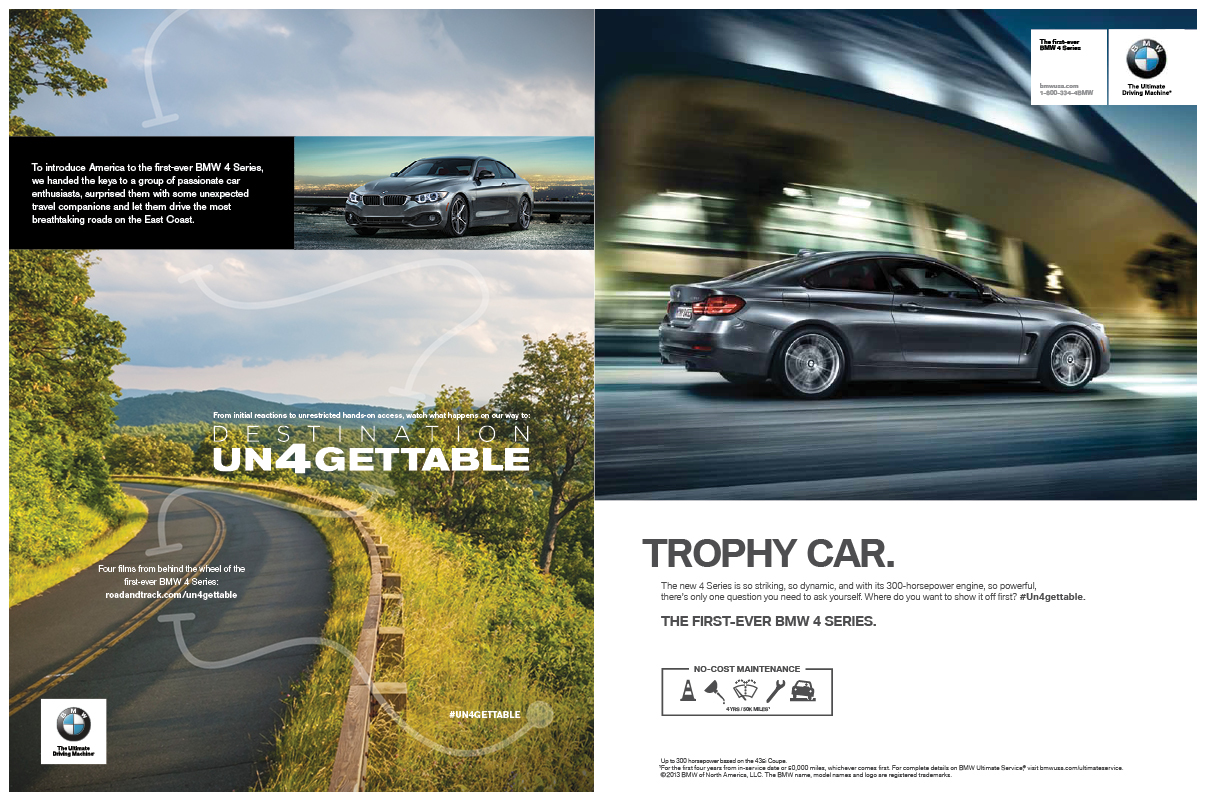 Social Content
With all this horsepower and driving prowess at our disposal, we made a bunch of fun bonus content to stoke interest in the program.
Turns out car people are serious about social media. The car hadn't even been released yet and, through our campaign hashtag, we had enthusiasts submitting tons of Instagram and Twitter photos when they saw the 4-Series on the road.